Invoice Gold Is a Flexible Pay as You Go Invoicing App Designed for Freelancers and Small Businesses.
Better Invoicing

for your Freelance Business.
Send professional quotations and invoices to your clients. Spend less time manually creating project estimates and sending invoices. Spend more time getting paid for doing what you love.
Better Client Quotations.
Save client details to create and send quotations in minutes. Download the quote as a PDF or simply click the send button to email it straight to your client.
Clients can view quotations in their browser and either accept or decline the quote, along with providing their feedback.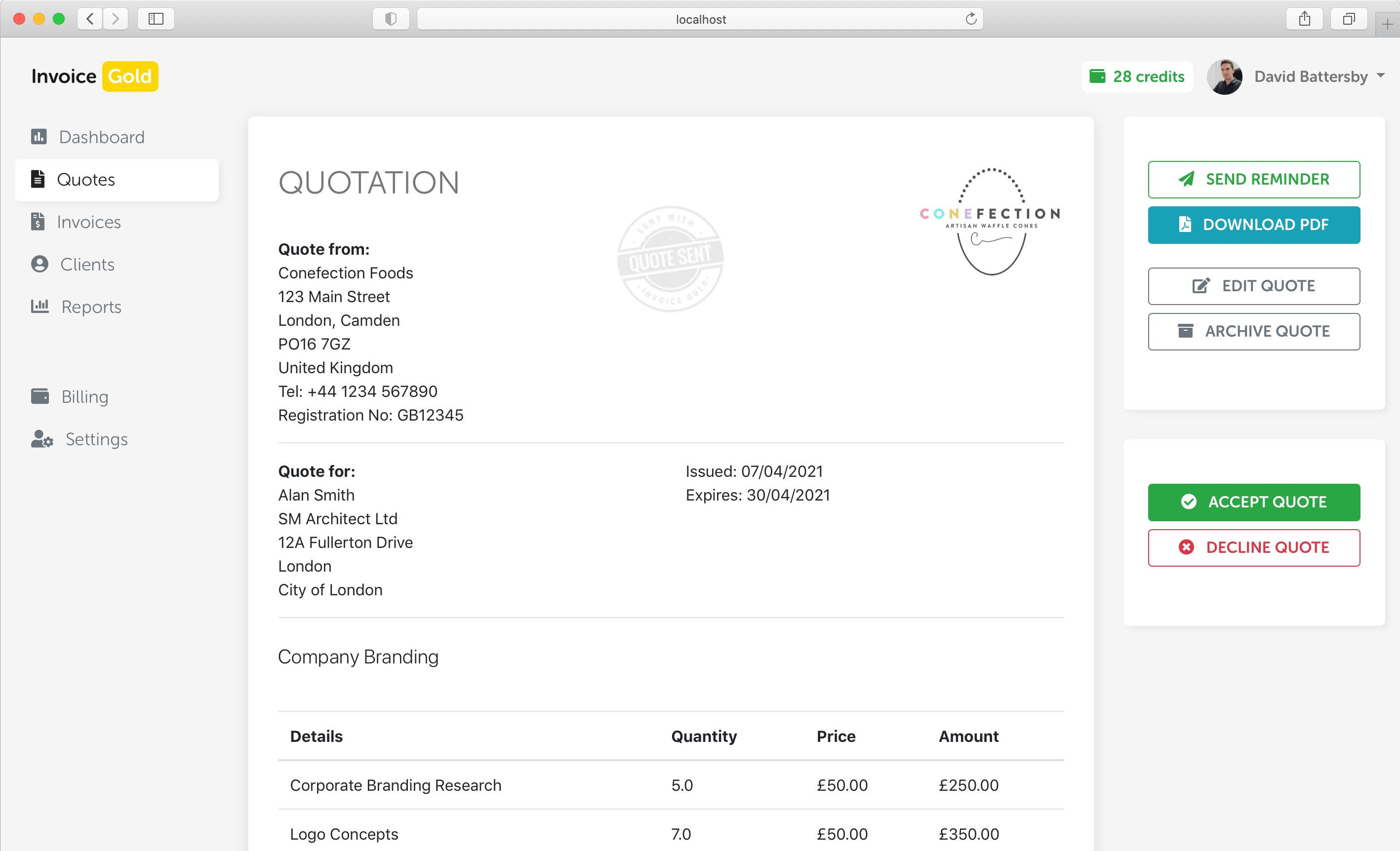 1-Click Invoicing
We get it. Invoicing isn't a task that most of us look forward to. That's why we created a 1-click invoicing solution. Once a quote has been approved, simply click the 'Create Invoice' button to build an invoice.
Your new invoice will be pre-filled with all the details from the original quotation.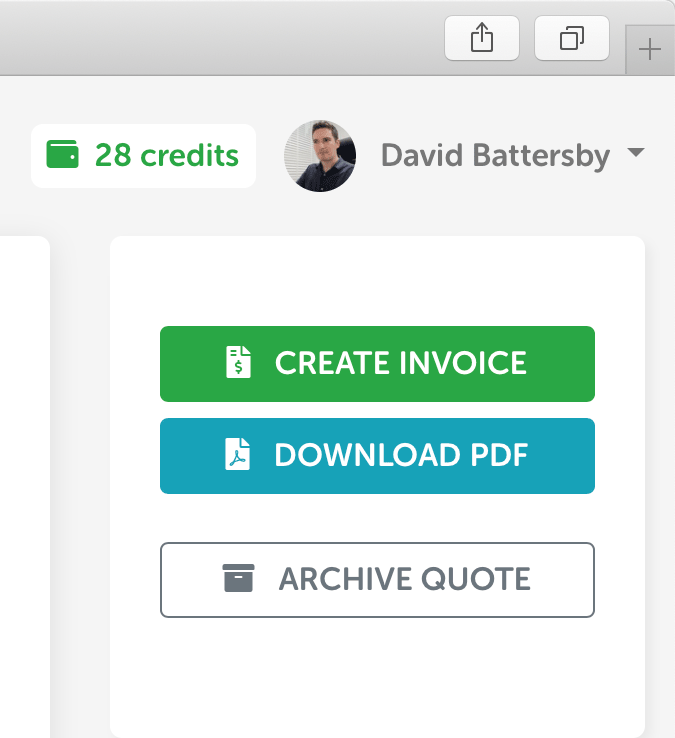 Multiple Companies,
Multiple Currencies
Run more than one business? Maybe you have several side hustles that you are trying to manage.
Invoice Gold allows you to manage multiple companies from the same account, each with their own billing currency, address and client details.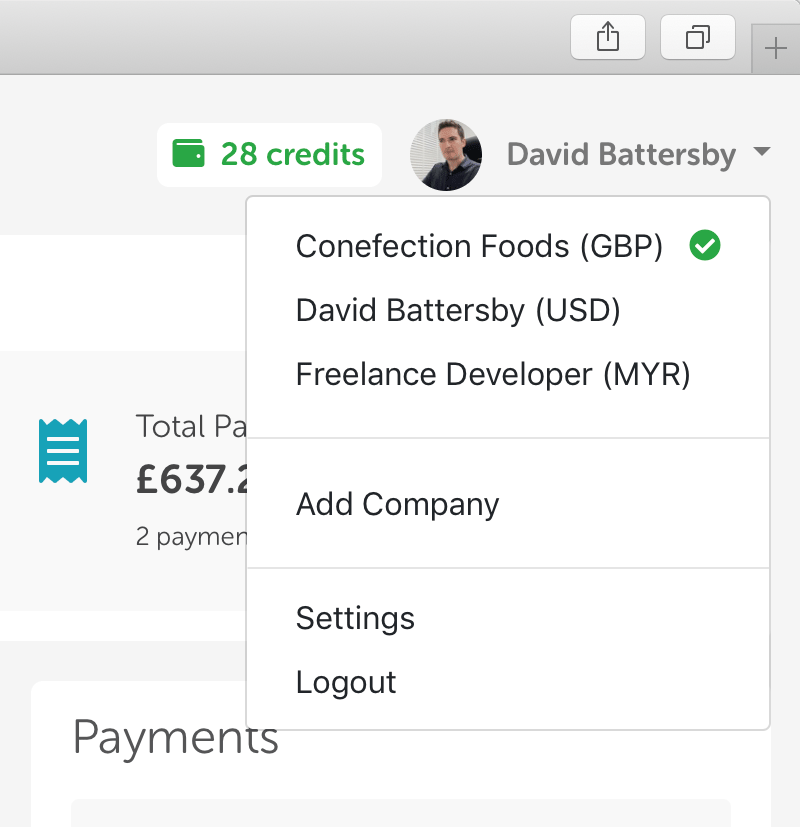 Professional Invoices Every Time
No more stressing over your invoice design. Get a simple, clean and easy to understand invoice every time. Invoices are prefilled with your company logo, address and payment terms. Templated billing rates make invoicing effortless.
Sign Up Now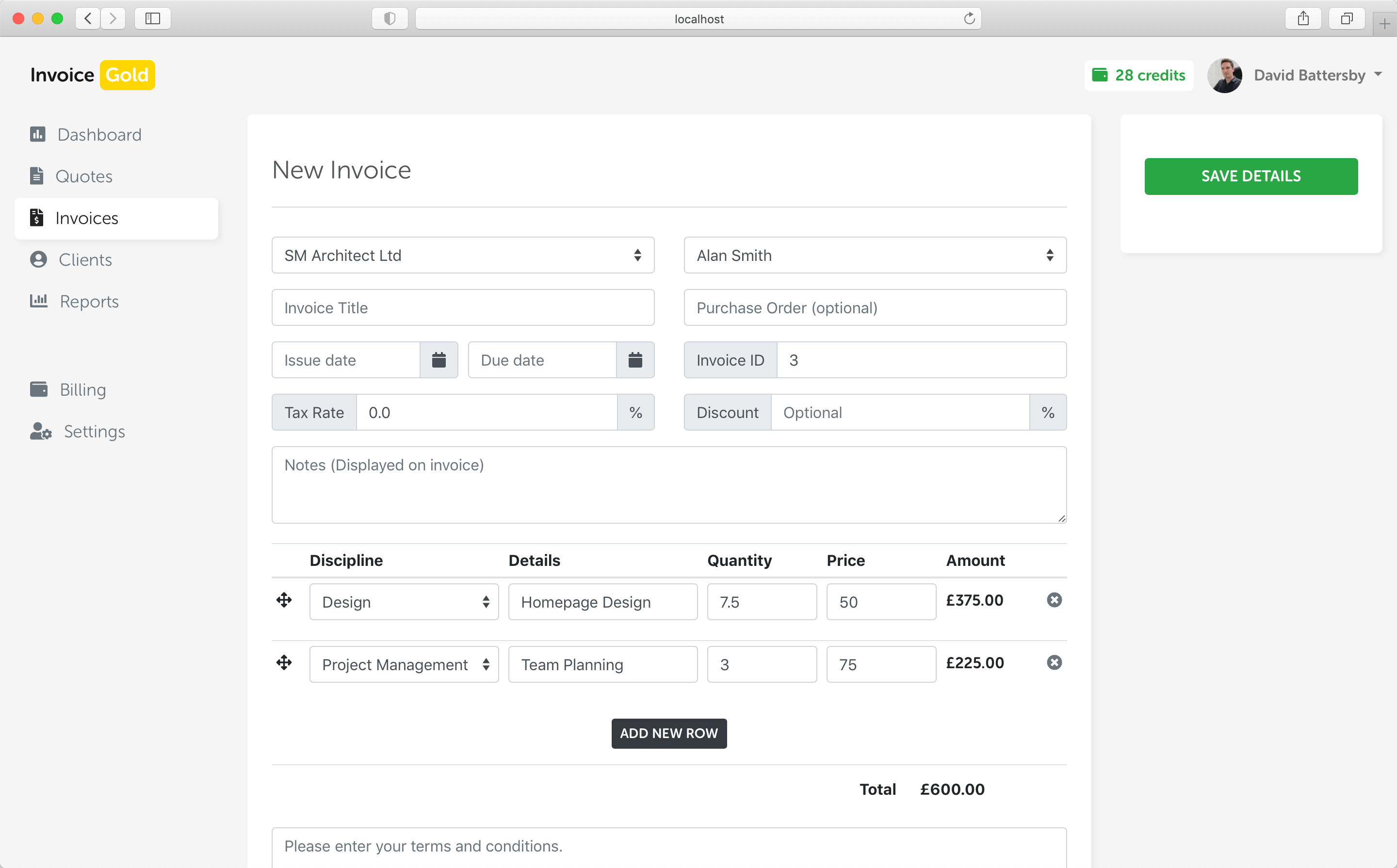 No Monthly Subscription Payments
If you are experiencing subscription fatique, then we have the perfect solution for you. No more surprises on your monthly bank statement.
Our Pay-as-You-Go billing plan gives you control over your spending. Simply top up your account when the balance runs low.
Experience
Better Invoicing
Sign up today
No credit card required.
Sign up today and get 10 FREE credits. See if our invoicing and quotation platform is a good fit for your business.
Sign up now